Beirut: ¿Explosión nuclear Líbano? ¿qué está pasando en el país árabe?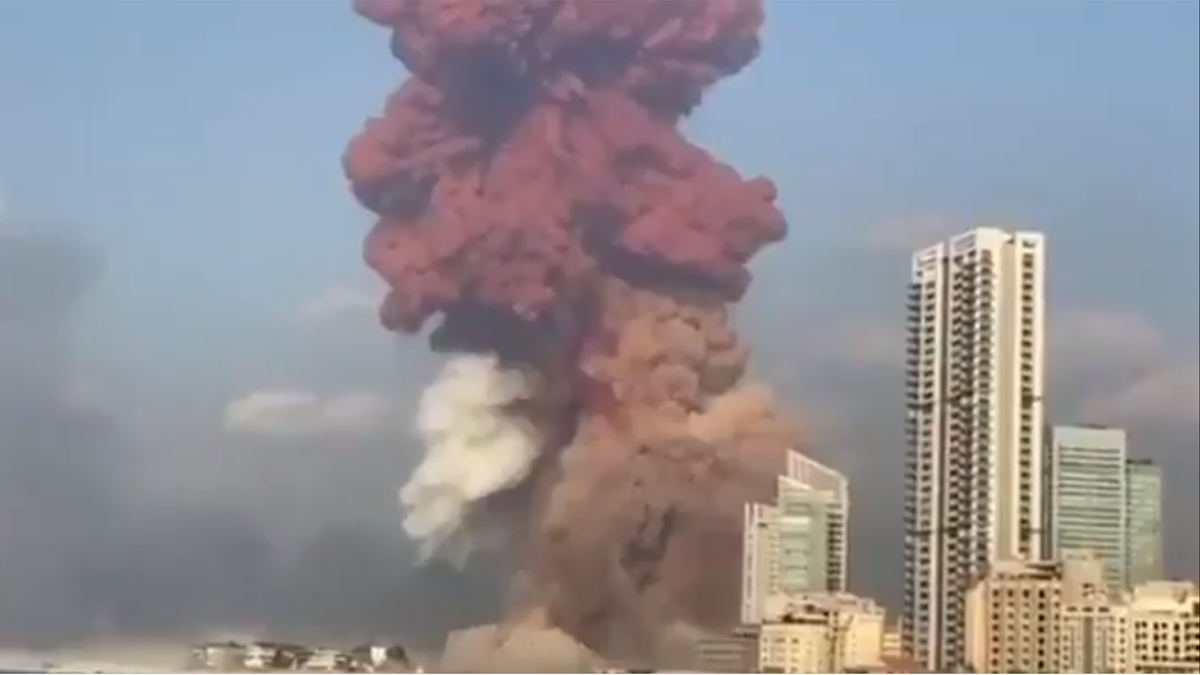 Beirut: ¿Explosión nuclear Líbano? lo que está pasando en este momento en el país árabe.
AHORA| Una explosión sacudió Beirut, la capital libanesa. Según datos preliminares, el fuego se originó en un almacén de explosivos. la onda expansiva deja un gran número de heridos
🔴 🇱🇧 Gran explosión masiva en #Beirut #Libano pic.twitter.com/FcJfEDv1lt

— Héctor Gómez (@Hectorgomezh) August 4, 2020
Beirut: ¿Explosión nuclear Líbano?
una potente explosión ocurrió este martes en la zona del puerto de la capital Líbano, Beirut, sin que por el momento se confirme la causa. Hasta el momento las autoridades informaron de varios heridos. Los videos circulan por las redes social muestran un gran explosión bastante parecida a una explosión nuclear o explosão nuclear como dirían los brasileños.
las especulaciones de último momento indican que podría ser un ataque de Israel, debido a que en las últimas semanas el estado hebreo a realizado una gran cantidad de maniobras militares en los altos del golán, haciendo desfilar una fila de tanques de guerra. hasta el momento las autoridades no se han pronunciado respecto al caso.
This is the scariest video of an explosion I've seen for a very long time 😥🙏🏻 #Lebanon #Bierut pic.twitter.com/tRFiAQTQkD

— Darren (@Darren94775262) August 4, 2020
Para más noticias visite siempre Radiopar.com.